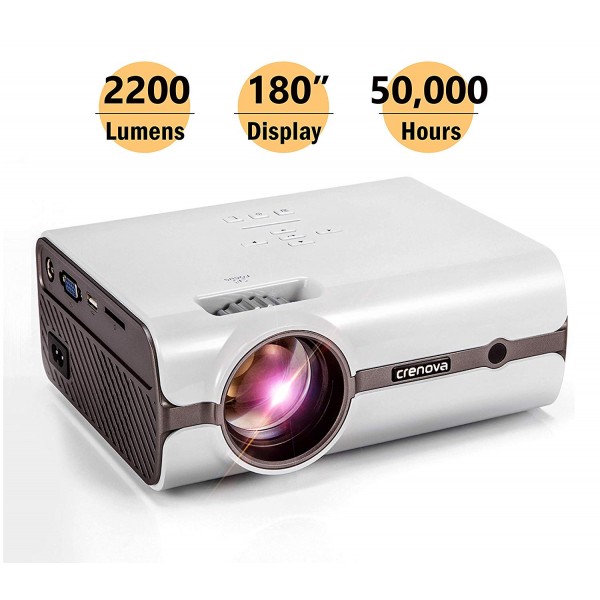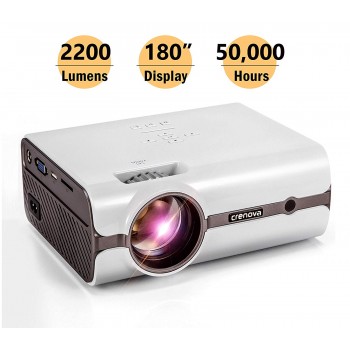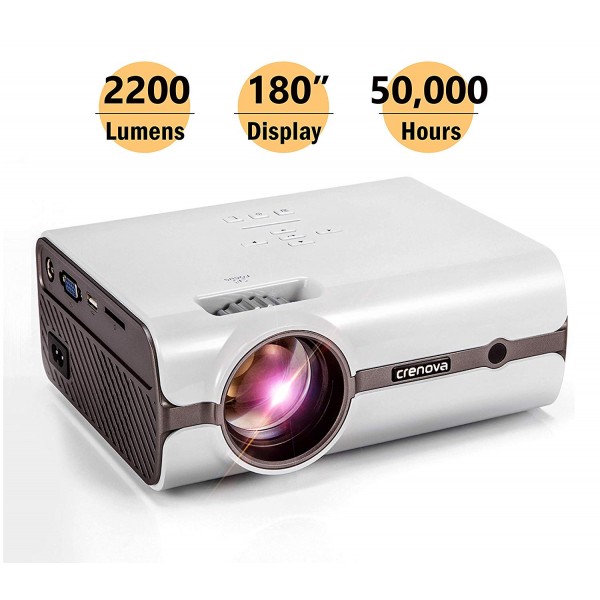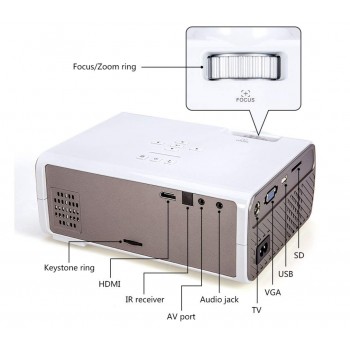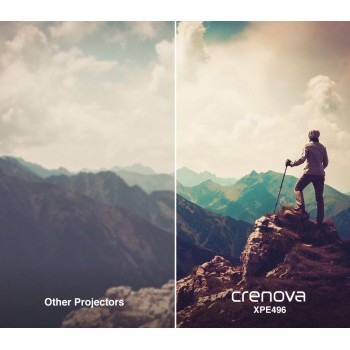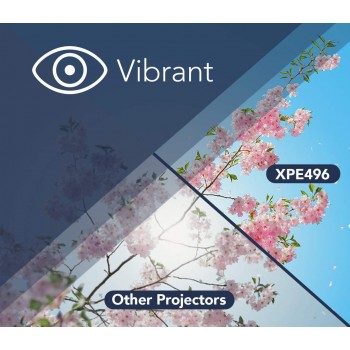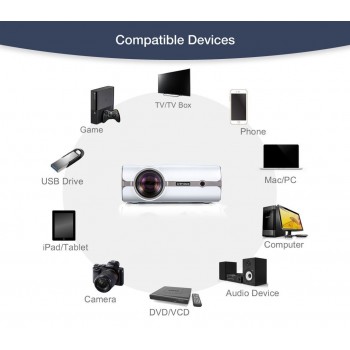  
Crenova XPE496 Projector – 2200 Lumens (+80%) Home Projector – Portable Video Projector
HT
Livraison : 1 à 3 semaines
Crenova XPE496 Projector – 2200 Lumens (+80%) Home Projector – Portable Video Projector – Compatible with PC/Mac/TV/DVD/iPhone/iPad/USB/SD/AV/HDMI for Home Theater/Outdoor/Video Games
Garanties sécurité

Livraison gratuit

Retours assurée
Crenova XPE496 Projector – 2200 Lumens (+80%) Home Projector – Portable Video Projector – Compatible with PC/Mac/TV/DVD/iPhone/iPad/USB/SD/AV/HDMI for Home Theater/Outdoor/Video Games
BIG-SCREEN PICTURE - 2200 lumens – Crenova's portable projector has new, square-pixel technology that provides a movie theater viewing experience with 80% higher brightness and a projection size of 28-180 inches. The native resolution is 800*480 pixels and compatible to full HD.

CONNECT TO ANY DEVICE – Crenova's mini portable projector easily connects with any desktop, laptop, tablet or phone so you can watch big-screen entertainment anywhere there's an outlet. It's compatible with any Mac, PC, Apple, Samsung, Google, or Amazon device either with an HDMI dongle or a DisplayPort to HDMI Adapter. If your device doesn't support HDMI there's also SD/USB/MHL connectivity.

50% QUIETER – SILENT VIEWING EXPERIENCE – Crenova's portable video projector has a newly-enhanced cooling and fan system that generates the least noise of any mini video projector Crenova has ever brought to Amazon. The XPE 496 portable projector has ½ the noise and 80% better resolution for a quiet and enjoyable entertainment experience anywhere.

NEW LED TECHNOLOGY – Crenova's portable mini projector square pixel LED technology gives every video projector 50,000-hour lamp life. It projects crystal-clear, 1080P supported, 2200 lumens, 220 Lux peak brightness and 1000:1 contrast ratio for a crisp, radiant image that lasts for years without having to replace the bulb.
Aucun avis n'a été publié pour le moment.
1 autre produit dans la même catégorie :